Kota Hijau Kita was created to support and strengthen a growing movement of people participating in protecting natural areas and creating refuges for biodiversity.
It serves as an integrated platform for like-minded groups and organizations that are working to realise a vision of liveable cities in which forest and natural areas are retained, both to ensure a decent quality of life for city-dwellers, and to provide refuges for biodiversity. We believe that the participation of people and communities is a vital component of safeguarding nature in urban landscapes. Increasingly, this is also essential to building resilience to the impacts of climate change and species loss which now confronts us.
Join our network, help expand our impact

This platform is intended to provide a virtual meeting place where we can promote community events & activities, highlight capacity building opportunities, and share resources for education & awareness for community outreach. Here we encourage organizations to engage with other partner organizations and stakeholders in exploring solutions for retaining green spaces and optimizing opportunities for positive transformations in urban society.
Kota Hijau Kita has been established by Kota Damansara Community Forest Society, but it now belongs to everyone. This movement embodies our collective aspirations for the future. We believe that we all have a responsibility to protect nature for present and future generations. We are committed to working together towards ensuring that Malaysia's cities remain vibrant,
alive, and green.
This initiative has been sown with a grant from the Global Environment Facility Small Grants Programme and co-funding from The Habitat Foundation. It is powered by many people and organizations that are working on a voluntary basis for this vision that is larger than what we can achieve on our own. We invite you to engage with us on this journey. We look forward to seeing this community grow. Truly we are stronger together.
Kota Hijau Kita has been established by the Kota Damansara Community Forest Society. This platform is part of the initiatives under the project "Building Collective Capacity for Biodiversity Conservation Among CBOs and Local Government Authorities in Greater Kuala Lumpur" which is being implemented with a grant from the Global Environmental Facility Small Grants Programme and co-funding from The Habitat Foundation.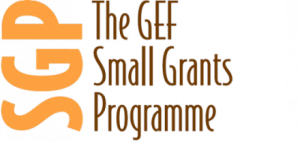 GEF Small Grants Programme
SGP is a Global Environment Facility (GEF) funded corporate programme implemented by the United Nations Development Programme (UNDP) on behalf of the GEF partnership. UNDP's role in implementation assures government support within each country as well as links to national development frameworks and priorities. Since its launch in 1992, SGP has channelled funding to local communities including indigenous people, community-based organizations and other non-governmental groups for practical, hands-on, demonstration projects and grass-roots initiatives to promote the conservation and sustainable use of biodiversity in target ecosystems and landscapes. 
The Habitat Foundation is a charitable trust based in Penang, Malaysia and the non-profit sister organization of The Habitat Penang Hill. The two organizations complement each other in the shared mission to connect people to nature through education and outreach. Through our programmatic work we are actively supporting rainforest research, enhancing protected area management, conservation initiatives, and habitat restoration. The Habitat Foundation is committed to working with a wide range of partners towards finding effective pathways to safeguard the diversity of life and the living environment upon which the future depends.
www.habitatfoundation.org.my
About Kota Damansara Community Forest Society
Kota Damansara Community Forest Reserve is a forest reserve measuring over 800 acres. It was gazetted as a Forest Reserve in 2010 following a community-driven campaign which was supported in part by a previous GEF SGP grant. 
Kota Damansara Community Forest Society (Persatuan Rimba Komunit Kota Damansara) was established in the following year to provide an institutional partner to the Forestry Department in managing the forest. In the 9 years since the forest was formally protected, the Society has developed a sustainable forest trail network of 14 km which is the lifeblood of the popular recreational forest. It is maintained with a trained Orang Asli team who are funded by the Society's members and the public.
Two subsequent GEF-SGP grants also helped fund the trail development and allowed the Society and the forest to gain a track record for education, community engagement, voluntarism, and sustainable financing. Over the years, we have extended assistance in the form of training and advice to both CBOs and government agencies alike.